Events
Main events calendar
Past Events
5 December 2018 - 5 December 2018
Nepal
The Female Community Health Volunteers' Day is celebrated across Nepal on December 5 by organizing various activities in the federal, provincial and local levels. The Day is to recognize around 52,000 Female Community Health Volunteers (FCHVs), who work as a bridge between the community and the health facilities all over Nepal.
Details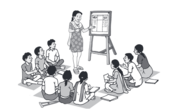 25 November 2018 - 10 December 2018
Global
The UN observes International Day for the Elimination of Violence against Women on 25 November. This observance raises awareness of the continuing toll of gender-based violence.
A global campaign – the 16 Days of Activism against Gender-based Violence – runs from today until 10 December, Human Rights Day. This campaign spotlights the actions being taken to end this global scourge.
Details
1 October 2018 - 4 October 2018
Kathmandu
The 3rd Asia Regional Focal Point Workshop will be held in Kathmandu, Nepal, from 1st-4th October 2018. The key objective of this year's workshop is to strengthen a solution-focused approach to accelerating progress toward 2020 and beyond through: 1) analyzing progress to identify gaps and challenges; 2) learning from other countries, including high-impact and best practices; 3) prioritizing catalytic actions and interventions for the next 18 months; and 4) reaffirming roles and responsibilities to support coordination and stakeholder engagement.
Details
Pages