Events
Main events calendar
Past Events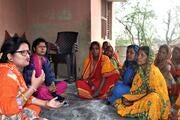 19 August 2019 - 19 August 2019
Global
World Humanitarian Day is a time to recognize those who face danger and adversity in order to help others. It is also an opportunity to celebrate the spirit that inspires humanitarian work.
Today, millions of people around the world are affected by crises and need humanitarian assistance. Women and girls face especially difficult challenges in these situations. The risk of violence escalates, and their access to health care declines. More than half of all maternal deaths are believed to occur in fragile states and humanitarian settings. 
Details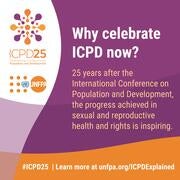 11 July 2019 - 11 July 2019
Global
In 1989, the Governing Council of the United Nations Development Programme recommended that 11 July be observed by the international community as World Population Day, a day to focus attention on the urgency and importance of population issues.
Details
5 May 2019 - 5 May 2019
Global
Midwives – and people with midwifery skills – are the main caregivers for women and their newborns during pregnancy, labour, childbirth and in the post-delivery period. Skilled midwives are the difference between life and death for hundreds of thousands of women and infants every year.
Yet there are massive midwife shortages around the world. UNFPA works at the global, regional and national level to scale up midwifery services, supporting training efforts and providing supplies and materials to midwifery institutions. 
Details
Pages