Events
Main events calendar
Past Events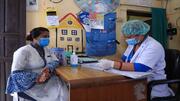 18 December 2020 - 18 December 2020
Nepal
Amid the COVID-19 pandemic, evidence shows a rapid increase in home delivery, an increase in the number of maternal deaths reporting, and low utilization of services at the health facilities across Nepal. A significant human resource gap for sexual and reproductive health (SRH) services exists in all provinces. The procurement and supply chain management capacity remain weak, resulting in shortages of essential medicines at the service delivery points. The challenges have further exacerbated in the current COVID-19 context.
Details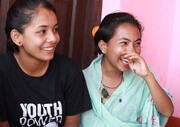 11 October 2020 - 11 October 2020
Global
In 2011, the United Nations General Assembly passed a resolution adopting 11 October as the International Day of the Girl Child, recognizing girls' rights and the unique challenges girls around the world face realizing them.
Details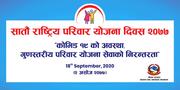 18 September 2020 - 18 September 2020
Nepal
Since the onset of the COVID-19 pandemic in Nepal, reports have indicated that the utilization of sexual and reproductive health (SRH) services, including institutional deliveries and uptake of family planning, are beginning to decline due to restricted mobility. This has impacted both pregnant women's access to essential services and the ability of service providers to provide services efficiently. It has also disrupted the supply chain for essential SRH commodities.
Details
Pages