You are here
Main events calendar
Past Events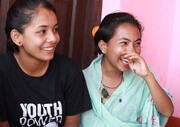 11 October 2020 - 11 October 2020
Global
In 2011, the United Nations General Assembly passed a resolution adopting 11 October as the International Day of the Girl Child, recognizing girls' rights and the unique challenges girls around the world face realizing them.
Details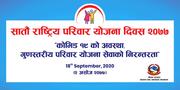 18 September 2020 - 18 September 2020
Nepal
Since the onset of the COVID-19 pandemic in Nepal, reports have indicated that the utilization of sexual and reproductive health (SRH) services, including institutional deliveries and uptake of family planning, are beginning to decline due to restricted mobility. This has impacted both pregnant women's access to essential services and the ability of service providers to provide services efficiently. It has also disrupted the supply chain for essential SRH commodities.
Details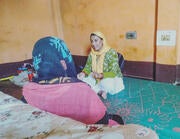 19 August 2020 - 19 August 2020
Global
World Humanitarian Day is a time to recognize those who face danger and adversity in order to help others. It is also an opportunity to celebrate the spirit that inspires humanitarian work. The theme for this year is "Real Life Heroes", recognising the work of humanitarian workers on the ground working to help build a better world, which is particularly challenging during the COVID-19 environment. 
Details
Pages