Events
Main events calendar
Past Events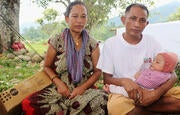 18 September 2019 - 18 September 2019
Nepal
Access to safe, voluntary family planning is a human right. Family planning is central to gender equality and women's empowerment, and it is a key factor in reducing poverty. Many women in Nepal are not able to use safe and effective family planning methods due to lack of access to information or services and support from their partners or communities. The 6th National Family Planning Day provides an opportunity to promote family planning. Across Nepal a series of awareness-raising events are organized to celebrate the day and highlight the importance of family planning.
Details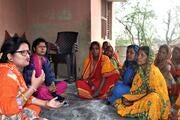 19 August 2019 - 19 August 2019
Global
World Humanitarian Day is a time to recognize those who face danger and adversity in order to help others. It is also an opportunity to celebrate the spirit that inspires humanitarian work.
Today, millions of people around the world are affected by crises and need humanitarian assistance. Women and girls face especially difficult challenges in these situations. The risk of violence escalates, and their access to health care declines. More than half of all maternal deaths are believed to occur in fragile states and humanitarian settings. 
Details
12 August 2019 - 12 August 2019
Global
The theme of International Youth Day 2019, "Transforming education", highlights efforts to make education more relevant, equitable and inclusive for all youth, including efforts by youth themselves.
Details
Pages