Events
Main events calendar
Past Events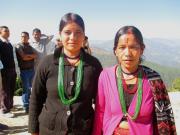 25 November 2016 - 10 December 2016
Nepal
The UN observes International Day for the Elimination of Violence against Women on 25 November. This observance raises awareness of the continuing toll of gender-based violence.
Violence against women and girls is one of the most prevalent human rights violations in the world. Globally, it is estimated that one in three women will experience physical or sexual abuse in her lifetime.
Details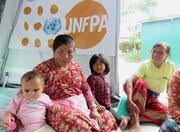 19 August 2016 - 19 August 2016
Global
World Humanitarian Day is a time to recognize those who face danger and adversity in order to help others. It is also an opportunity to celebrate the spirit that inspires humanitarian work around the world.
UNFPA works closely with governments, sister UN agencies, community-based organizations and other partners to ensure that reproductive health is integrated into emergency responses.
Details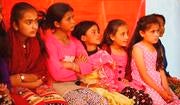 11 July 2016 - 11 July 2016
Global
In 1989, the Governing Council of the United Nations Development Programme recommended that 11 July be observed by the international community as World Population Day, a day to focus attention on the urgency and importance of
population issues
. This year's theme is 'Investing in teenage girls.'
Details
Pages