Events
Main events calendar
Past Events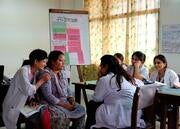 5 May 2017 - 5 May 2017
Global
Midwives – and people with
midwifery skills
– are the main caregivers for women and their newborns during pregnancy, labour, childbirth and in the post-delivery period. Skilled midwives are the difference between life and death for hundreds of thousands of women and infants every year.
Details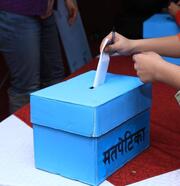 20 April 2017 - 21 April 2017
Kathmandu, Nepal
In a bid to ensure increased access for women in Nepal's political sphere — as voters, but more importantly, as candidates — particularly in the context of the upcoming local elections, the United Nations Country Team, in collaboration with the Election Commission and SAJHA Abhiyan (women's coalition), is all set to host a national conference in Kathmandu on 20-21 April.
Details
8 March 2017 - 8 March 2017
Global
International Women's Day, celebrated globally on 8 March, is dedicated to reflecting on the achievements of ordinary women who have made an extraordinary impact in their countries and communities, and to celebrate the contributions of women all around the world.
In Nepal, the day is a time to reflect on the progress the country has made towards gender equality, call for change and celebrate the numerous acts of courage and determination made by ordinary Nepali women who have played an extraordinary role in the history of their countries and communities. 
Details
Pages