Events
Main events calendar
Past Events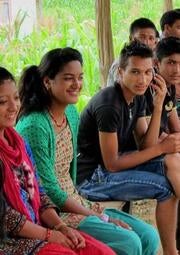 23 March 2016 - 25 March 2016
Kathmandu, Nepal
The Government of Nepal is hosting the regional dialogue that will bring together young people and stakeholders and facilitate a space for inter-generational dialogue to explore ways and means to promote effective youth engagement mechanisms at national and sub-national level.
Details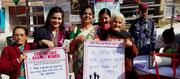 8 March 2016 - 8 March 2016
Global
This International Women's Day, 8 March, is a time to reflect on the progress we've made made towards gender equality, call for change and celebrate the numerous acts of courage and determination made by ordinary women who have played an extraordinary role in the history of their countries and communities.
The 2016 theme for International Women's Day is "Planet 50-50 by 2030: Step It Up for Gender Equality".
Details
1 December 2015 - 1 December 2015
Worldwide
World AIDS Day is observed on 1 December every year. It aims to increase awareness of the disease, fight the stigma associated with it, improve HIV education, and mobilize resources for the global response to the epidemic.
Millions of people are vulnerable to HIV infection, and AIDS remains a leading cause of death among women of reproductive age and young adolescents. Stigma and discrimination continue to impede the realization of people's rights, including access to essential information and services to prevent and treat HIV.
Details
Pages