Events
Main events calendar
Past Events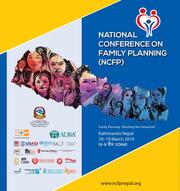 18 March 2019 - 19 March 2019
Kathmandu
The National Conference on Family Planning is going to be organized in Kathmandu on 18-19 March 2019 with the theme "Reaching the Unreached".
Details

1 March 2019 - 1 March 2019
Kathmandu
Global, regional and Nepali Champions and Friends will meet to exchange experiences and discuss plans for creating that world where SheDecides, with a special emphasis on the Asia Pacific Region. For more information write to nepal@shedecides.com
Details
1 October 2018 - 4 October 2018
Kathmandu
The 3rd Asia Regional Focal Point Workshop will be held in Kathmandu, Nepal, from 1st-4th October 2018. The key objective of this year's workshop is to strengthen a solution-focused approach to accelerating progress toward 2020 and beyond through: 1) analyzing progress to identify gaps and challenges; 2) learning from other countries, including high-impact and best practices; 3) prioritizing catalytic actions and interventions for the next 18 months; and 4) reaffirming roles and responsibilities to support coordination and stakeholder engagement.
Details
Pages