Events
Main events calendar
Past Events
5 May 2019 - 5 May 2019
Global
Midwives – and people with midwifery skills – are the main caregivers for women and their newborns during pregnancy, labour, childbirth and in the post-delivery period. Skilled midwives are the difference between life and death for hundreds of thousands of women and infants every year.
Yet there are massive midwife shortages around the world. UNFPA works at the global, regional and national level to scale up midwifery services, supporting training efforts and providing supplies and materials to midwifery institutions. 
Details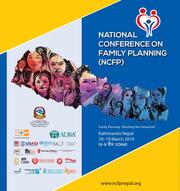 18 March 2019 - 19 March 2019
Kathmandu
The National Conference on Family Planning is going to be organized in Kathmandu on 18-19 March 2019 with the theme "Reaching the Unreached".
Details

1 March 2019 - 1 March 2019
Kathmandu
Global, regional and Nepali Champions and Friends will meet to exchange experiences and discuss plans for creating that world where SheDecides, with a special emphasis on the Asia Pacific Region. For more information write to nepal@shedecides.com
Details
Pages