Events
Main events calendar
Past Events
23 May 2019 - 23 May 2019
Global
Obstetric fistula is one of the most serious and tragic injuries that can occur during childbirth. The condition typically leaves women incontinent, as well as subject to infections or other health conditions. Women with fistula are often shunned by their communities.
Yet the condition is almost entirely preventable. Its persistence is a sign of global inequality and an indication that health systems are failing to protect the health and human rights of the poorest and most vulnerable women and girls.
Details
5 May 2019 - 5 May 2019
Global
Midwives – and people with midwifery skills – are the main caregivers for women and their newborns during pregnancy, labour, childbirth and in the post-delivery period. Skilled midwives are the difference between life and death for hundreds of thousands of women and infants every year.
Yet there are massive midwife shortages around the world. UNFPA works at the global, regional and national level to scale up midwifery services, supporting training efforts and providing supplies and materials to midwifery institutions. 
Details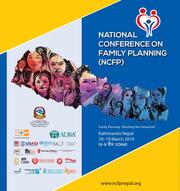 18 March 2019 - 19 March 2019
Kathmandu
The National Conference on Family Planning is going to be organized in Kathmandu on 18-19 March 2019 with the theme "Reaching the Unreached".
Details
Pages