Events
Main events calendar
Past Events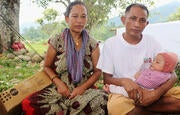 18 September 2018 - 18 September 2018
Nepal
Access to safe, voluntary family planning is a human right. Family planning is central to gender equality and women's empowerment, and it is a key factor in reducing poverty. Many women in Nepal are not able to use safe and effective family planning methods due to lack of access to information or services and support from their partners or communities. 
Details
19 August 2018 - 17 August 2018
Global
World Humanitarian Day is a time to recognize those who face danger and adversity in order to help others. It is also an opportunity to celebrate the spirit that inspires humanitarian work.
Today, millions of people around the world are affected by crises and need humanitarian assistance. Women and girls face especially difficult challenges in these situations. The risk of violence escalates, and their access to health care declines. More than half of all maternal deaths are believed to occur in fragile states and humanitarian settings.
Details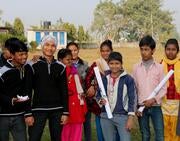 12 August 2018 - 12 August 2018
Global
In 1999, the UN General Assembly designated 12 August as International Youth Day. It is an annual celebration of the role of young women and men as essential partners in promoting human rights and development. It is also an opportunity to raise awareness of the challenges and hardships facing the world's youth.
Details
Pages