My marriage was decided while I was away for a training programme in Udayapur without my consent. When I heard about the decision, I was shocked. I had not even thought of getting married. I was just 18 years old then. The training came to my rescue in the nick of time! The knowledge I acquired in the training, including negotiation skills, helped me to convince my parents. Instead of immediately opposing the decision, I decided to educate my parents on the consequences of child marriage. In the end, they retracted their decision. If I had not convinced them to postpone my marriage they had planned at the age of 17, I would have ruined my life.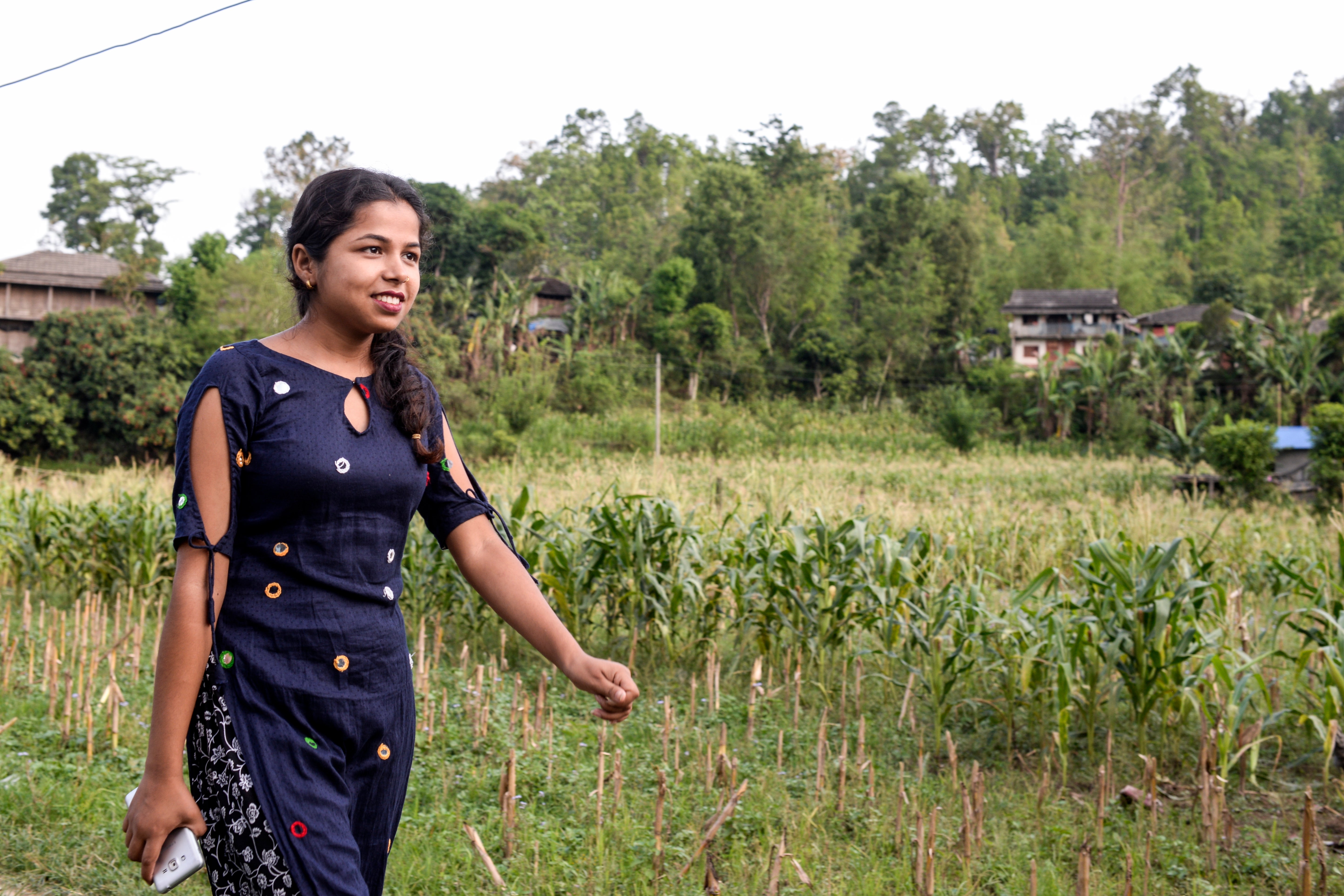 In the Rupantaran (transformation) training from 4-16 November 2016, I also learned that marriage before the age of 20 is not recognized by law and bearing children before 20 could be detrimental to health. In my village that has 1,016 households, child marriage was normal until recently. If I had not received the Rupantaran training, I would also have taken this harmful practice as normal. The training transformed me. I shared my knowledge and skills with 20 adolescent girls. The topics include child marriage, reproductive health and gender-based violence. With many girls aware of these issues, we were able to stop child marriage in my village.
On 28 February 2018, a 17-year-old girl from Dudhauli-6 was getting married to a 22-year-old man from Khuttepani-3 of Sindhuli. We tried to stop the marriage by convincing the girl's parents. But they were not ready to listen to us. The news spread like a wildfire. Meanwhile, we filed a complaint at the District Police Office. Acting on our complaint, the police intervened in, thus the marriage was cancelled. 
Now I am pursuing a Bachelor's degree. There are six members in my family. My mother says that I have progressed a lot after the training. Girls of my village also praise me. One of my neighbours, Sumitra Dhamala (20), tells others that she was able to her early marriage because of my support and the knowledge I shared with her. These are the changes that my village saw after the training:
A complaint filed against child marriage for the first time in the district.
The number of domestic violence cases is going down.
Adolescent girls and their parents are aware of the consequences of child marriage.
Adolescent girls have been able to continue with their studies.
Parents sending their daughters to the training.
Adolescents have been speaking against violence against women and girls. 
— Bipana Nepali, Dudhauli Municipality Ward No. 6, Sindhuli
[Sindhuli was one of the districts where the Gender Based Violence Prevention and Response Project, Phase I, by the Swiss Agency for Development and Cooperation (SDC) and UNFPA was implemented between 2016-2020. Girls like Bipana and the Rupantaran training were supported under the project.]