RAUTAHAT — At the stroke of 5 am, Kabita Thakur wakes up and in no time starts studying from the chapter she had left the previous day. After six she hurries to her college, 5 km from her home.
Back at home around 11 am, she goes on to a reading spree after lunch. Barring household chores like cooking and cleaning her house in between, she spends most of her time reading until 8 pm, the time she usually goes to bed. "I have to study hard, otherwise I am not on target," says the 19-year-old who is a graduate-level student.
Attaining a bachelor's degree and thereafter getting a government job has been her mission in the last five years. "The value of education for village girls like me is enormous because it leads to our empowerment," she says, referring to a training she attended in 2010. "The training helped me understand why girls should not be married off at an early age."
Thakur was among 24 girls who benefitted from "the Choose Your Future programme", a successful UNFPA-initiated campaign in 1998 to teach girls about health issues, basic life skills and empowerment. The Government of Nepal has since embraced the programme's approach, scaled it up throughout the country and added health and livelihood support components, in what is now known as the Adolescent Development Programme.
"During the two and a half month period of the training I learned about the harms caused by child marriage, about menstruation, sexual violence etc," she says. "Had I not learned these things I couldn't have resisted the pressure from my relatives to get married when I turned 14."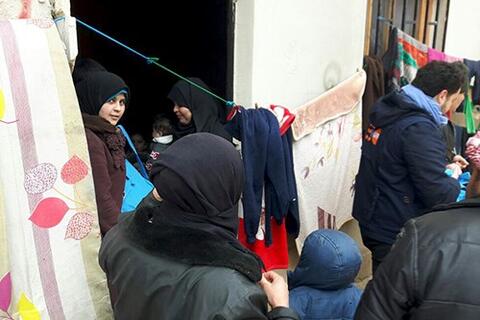 Her mother lets Thakur free to decide when to get married. "Whenever our relatives bring marriage proposals Kabita is bang on. She tells them that education is her first priority," says Manjogi Kumari Thakur (48). "If girls are sent to school and colleges instead of marrying them off at an early age, not only our daughters but even parents like me can reap the benefit."
Some of her colleagues who attended the training are teachers and government employees. "Three are working in government schools as teachers and two in government offices," says Thakur. "However, I am sad that one of our friends was married off at 14 right after the training. When three of us knew that she was being married off we tried to stop it, but to no avail as her wedding was already fixed."
Thakur makes sure the information and knowledge she has is shared with other girls and parents. "I keep on telling them that if girls stay in school, they can choose their futures just like I am doing."