Palash Devi Rajdhobi never thought she would experience the relief of living without obstetric fistula, a serious and tragic childbirth injury which affects some women who have been through difficult labor without qualified support.
"I had thought that I would leak urine for the rest of my life; I thought there was no cure for this condition," she says, sitting in the courtyard outside her mud house. The 65-year old, from a rural village in southern Nepal, says her successful surgery was like "walking out of prison after 21 years".
The 65-year-old developed fistula after suffering a prolonged labor during her sixth pregnancy. Her family preferred a traditional birth attendant over traveling a long distance to the nearest health facility from her village. But the labor was difficult. After three days, she was finally rushed to the hospital.
It was already too late. "Two tragedies befell me. I had a stillbirth and started leaking urine constantly," says Rajdhobi, quietly.
Confined to the house because of shame
Married off at 17 by her parents to a man she had never met before, Rajdhobi had her first child one year later. The others came in quick succession. Of her six pregnancies, two were stillbirths, and all five births were at home. "That was just how it was back then", she explains. "Nobody would insist on visiting health centers for pregnancy checkups. Anyway, there were no means of transportation and we had to walk at least four hours to reach the nearest health facility."
For more than two decades Rajdhobi was mostly confined to the home. She wanted to go to the market and visit relatives. "But I was always ashamed to leave the house because of the smell," she says. Villagers and even some of her relatives spoke ill of her, and prevented her from grazing goats, a household job common in Nepali villages.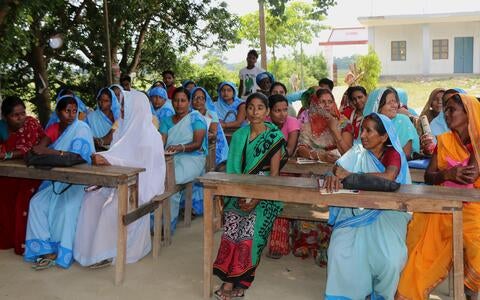 A failure to protect the health and human rights of the poorest and most vulnerable
Unfortunately, Rajdhobi's story is far too common. 200-400 women are affected by obstetric fistula every year in Nepal – however precise numbers are not known because of the extreme stigma of the condition, and lack of awareness of treatment, prevent women from seeking help. Women who experience obstetric fistula suffer incontinence, shame and social segregation. 
Obstetric fistula occurs mostly among women and girls living in extreme poverty, especially those living far from medical services. Childbearing in adolescent girls before the pelvis is fully developed, as well as malnutrition, small stature and generally poor health conditions, are among the physiological factors contributing to obstructed labor. However, any woman may experience obstructed labor, including older women who have already had babies.
Yet fistula is almost entirely preventable. Its persistence is an indication that health systems are failing to protect the health and human rights of the poorest and most vulnerable women and girls.
Help is available, but many women are not aware
Rajdhobi's story has a happy ending. She underwent a successful fistula repair surgery at BP Koirala Institute of Health Sciences (BPKIHS) in eastern Nepal. UNFPA, the UN reproductive health and rights agency, supports the hospital to provide free surgery for women living with fistula. So far this year, 30 women have benefitted.
That's not enough. Many more women need the services but aren't aware they exist. BPKIHS with support from UNFPA and other partners, therefore, has launched an outreach campaign to reach out to women and girls suffering from fistula who are in need of support.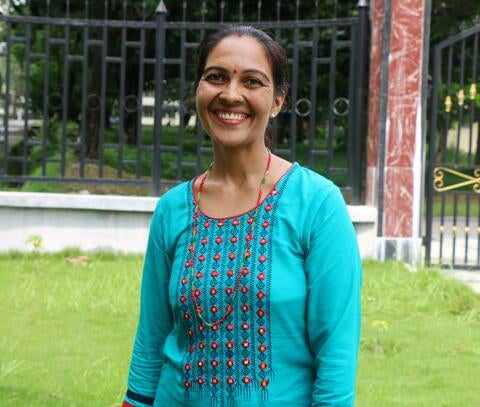 "In rural areas of Nepal, there are many barriers preventing women and girls living with fistula from seeking services, says Maiya Bhattarai, who is part of the campaign and regularly climbs steep paths in the hills of eastern Nepal to reach fistula patients. "Many of them do not receive any family support and never seek treatment because they don't know what is wrong with them and where to seek service. Worst, these women and girls are ostracized by their communities."
As part of the campaign, phone numbers of this hospital and social mobilizers are shared publicly to engage both fistula survivors and their families and awareness-raising events are organized among the grassroots. In addition, posters, pamphlets and audiovisual materials and messages through local radios are disseminated to encourage women to seek assistance, community members to advocate against fistula and support women who have suffered stigma in their transition into the community post-surgery.
Rajdhobi, meanwhile, has happily gone back to her traditional household chores. "Returning to the village after my surgery, one of my greatest joys has been grazing my goats on the land", she smiles.