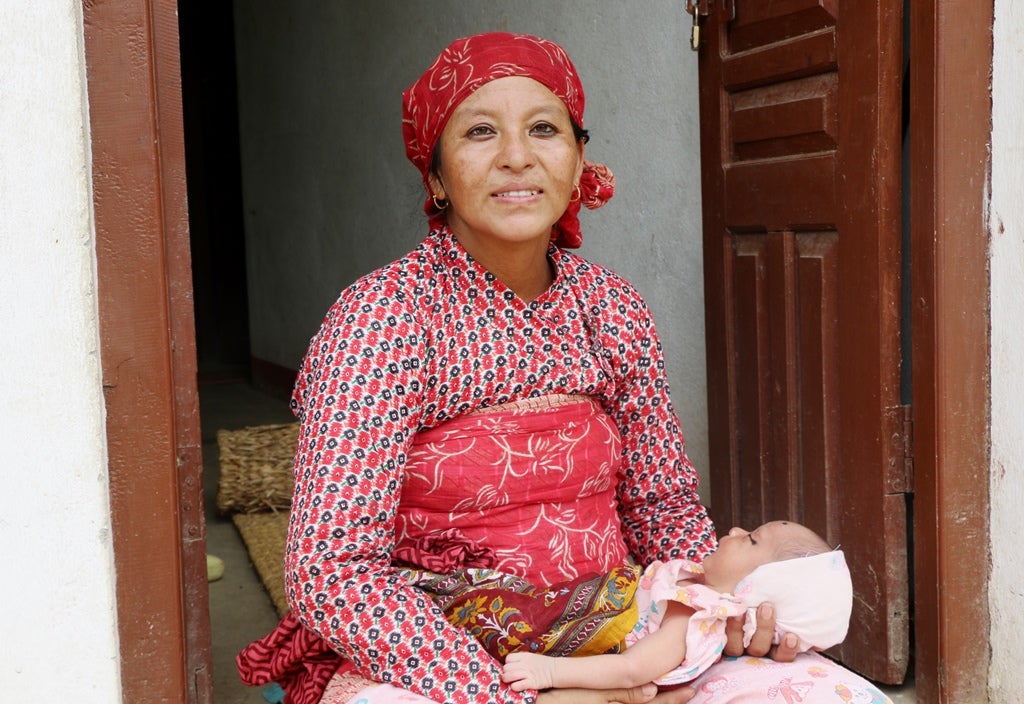 Ishwori Dangol is more than an earthquake survivor. As a seven-month pregnant woman when the devastating disaster struck Nepal on April 25, she not only had a narrow escape, but also lost her seven-year-old son to the earthquake.
In the midst of the pain and agony of losing her son, Dangol and her husband stood resilient in Betrawati, Nuwakot – one among 14 districts most affected by the earthquake. They shared their pain, loss, tragedy, despair and hopelessness with some of their neighbours who had also lost their children to the disaster.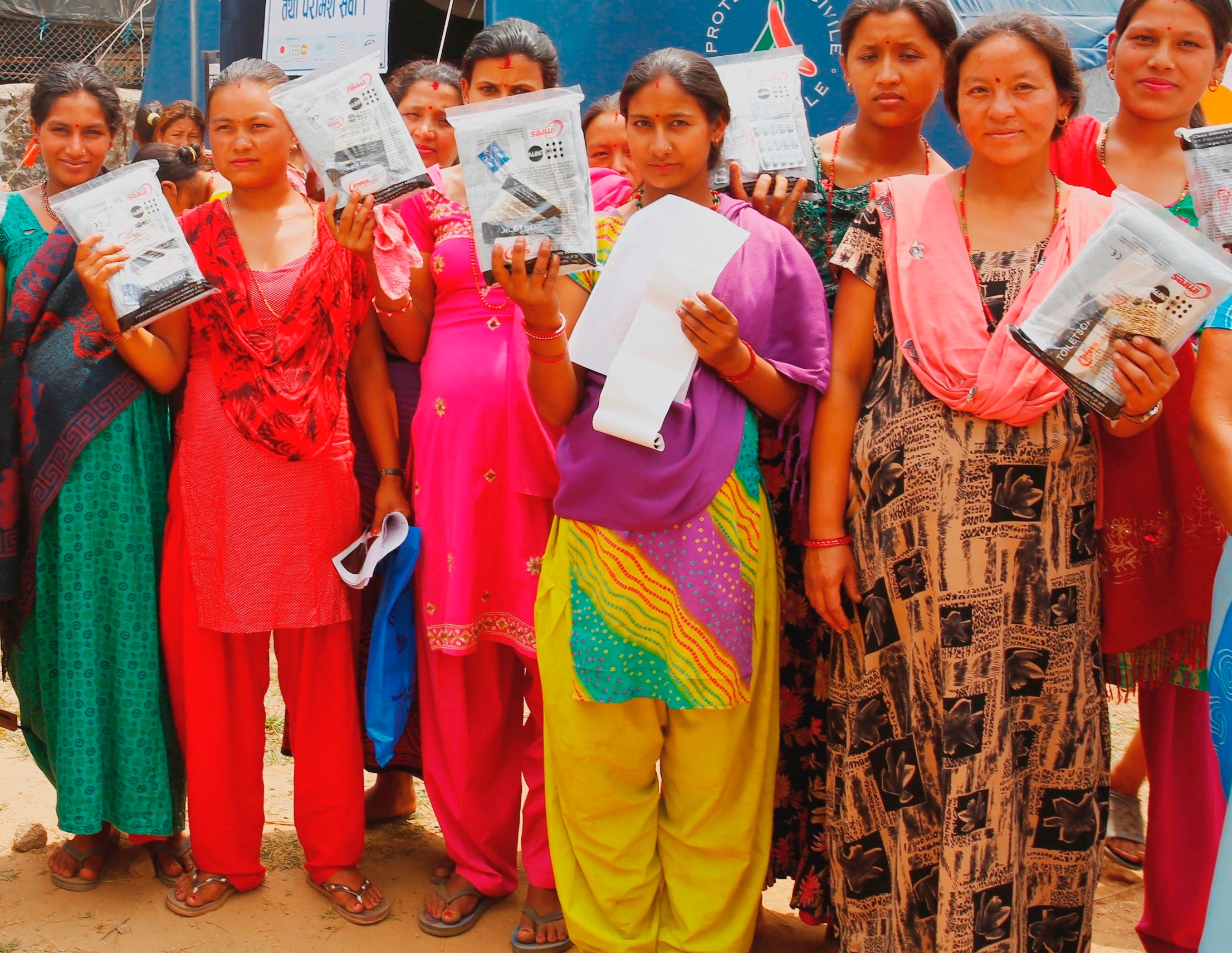 "While we were dealing with our personal tragedy, we thought that we had no choice, but to start rebuilding mentally and find strength to live a normal life again," says the 30-year-old woman. "We put up a bold face thinking that whatever happens, life has to move on."
In safe hands
Dangol spent the last month of her pregnancy in fear, but at the same time saw a ray of hope. "As my delivery date came closer, I was worried about myself and, of course, about my baby's health," she said . The earthquake had damaged at least 70 percent of birthing centers in the 14 districts, including Nuwakot. The health post near her home was damaged by the disaster, leaving pregnant women like Dangol with limited or no access to the healthcare they needed for safe deliveries.
"I was happy when the Female Community Health Volunteer informed that a reproductive health camp was being organized in our village. I was seven and a half months pregnant and went there for a check-up," said Dangol. The camp, organized in her village on June 2-4 to promote safe birth and provide life-saving reproductive health services, was one among 93 (as of August 15) supported by UNFPA through generous contributions of development partners, including the Government of Japan, and run by local partners in coordination with the government.
"The camp had services especially for pregnant women and also offered psychosocial support. That's why I went there," she said. "I had a ultrasound scan and the doctor recommended a C-section." At the camp, she was also provided with clean home delivery kits that UNFPA was distributing to pregnant women considered important to safe birth.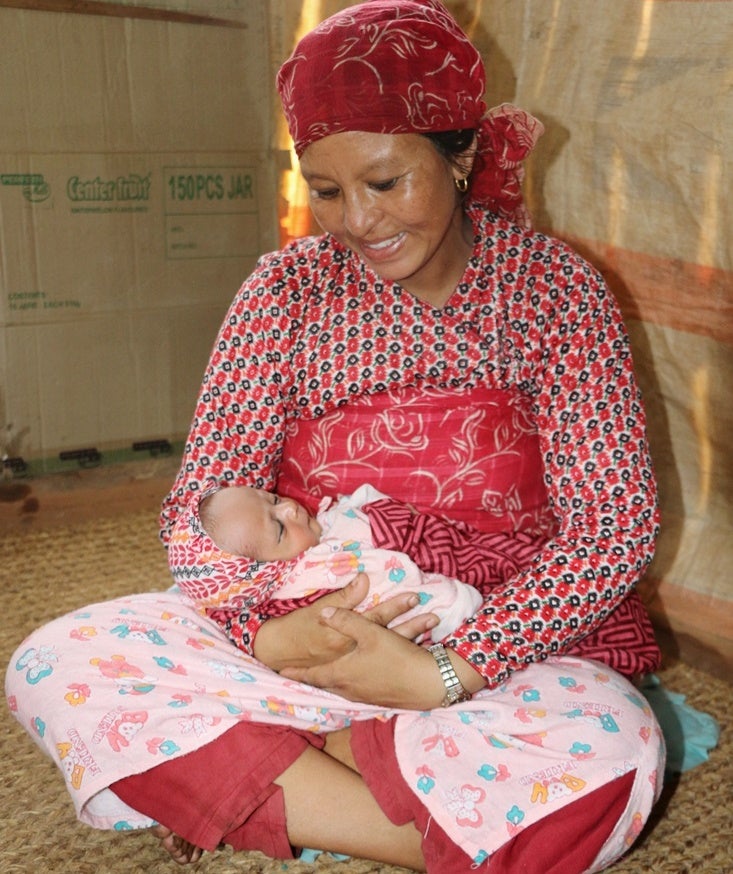 As Dangol's baby was in an abnormal position inside her womb, considered risky to both of their lives, the camp referred her to Trishuli Hospital, the biggest health facility in the district that had been partially damaged by the earthquake. She had a happy ending on July 10, the day she safely delivered her baby at the hospital.
A shot in the arm
Many women in Betrawati who were facing problems related to pregnancy and postpartum benefitted from this camp, said Sushila, the Female Community Health Volunteer (FCHV) of Dangol's village. Sushila together with other FCHVs, frontline heroes of women's health across Nepal, have been mobilized to promote reproductive health services in the earthquake-affected districts following a collaboration between the local District Health Offices and UNFPA.
"When I knew Ishwori had a safe birth at the hospital nearly one month after the referral, I was so happy thinking that she would start smiling again as I was touched by her personal tragedy," says Sushila.
Putting dignity first
"Had I not visited the camp and not been requested to go for a delivery by cesarean section, I don't know what would have happened to my and baby's health," said Dangol holding a dignity kit in her hands.
She is among an estimated 55,000 women and girls who are receiving such kits distributed by UNFPA in coordination with the government and through local partners. Aimed at contributing to the dignity of women and girls affected by the earthquake, the kits contain towels, soap, sari, petticoat, a shawl, a torchlight and other hygiene items that the majority of them need on a daily basis.
Related Story: From a disheartened pregnant adolescent to a determined mother